Shannon here: Linda Wood Rondeau shares insight into her characters' romance from her latest inspirational romance, Hosea's Heart. Comment or answer the question at the end of this post to enter the drawing for winners' choice of one of Linda's e-books pictured just above the question. But only if there are ten or more comments. Deadline: Jan 26th, 11:59 pm central time. Here's Linda: 
MY NAME IS AUBREY BEAUMONT AND THIS IS MY STORY
                Folks ask me why I kept searching for Joanna.
                I don't really see myself as a martyr, self-sacrificing, or even a prophet. Yet, my friend Gregg Fischer, a private detective, likes to compare me, in an uncomplimentary manner,  to the Old Testament prophet, Hosea, whom God told to marry a prostitute.
                "For all you know," Gregg had told me time and time again, "you could be a widower. Life expectancy for drug addicts is not a long one."
                I look back on the day I met Joanna. Gregg and I had stopped in at the Top Notch Lounge, the famous Vermont ski resort, to buy a getaway package for my parents' twenty-fifth anniversary. I caught a glimpse of a brunette dressed in virginal white sitting alone near the fireplace and drinking cinnamon tea  while those around her sloshed down cocktails and wine of all varieties.
                I purchased the gift certificate then turned to Gregg. "See that girl there."
                'Where?"
                "By the fireplace. I'm going to marry her."
                Gregg shook his head "You're crazy. That broad is nothing but trouble."
                "And you know this, how?"
                "Instinct, buddy."
                "Don't expect you to understand, but there's a voice in my head saying I need to find out about her." I left Gregg standing at the reservation desk and walked confidently toward a future that I could only guess."
                She smiled at me as I approached, and I took that as good sign. "Cinnamon tea? An unusual beverage. I've never known anyone who drank cinnamon tea."
                "I'm sure I'm not the only one in the world who does."
                I sniffed the scent. Then, it was like an aphrodisiac. Now it is kryptonite causing me to become weak-kneed and nauseated. Too sensual a reminder of what I lost. If I had known then what I know now? Moot question because life rarely offers a mulligan.
                Gregg gave me a sign that he'd wait for me at the restaurant.
                I sat down next to her. "Aubrey Beaumont."
"Joanna Curtis."
"Can I buy you another cinnamon tea, that one is just about empty."
                She tilted her head. "Observant?"
                "Perhaps. For instance, it seems you're alone … at the moment?"
                "My boyfriend left an hour ago. I don't expect to see him ever again." Her tone was not sad as one might
expect. Rather she iced the revelation with a wide smile. "Probably a good thing."
                "And why's that?"
                "He has big plans and I don't."
                "No plans?"
                "My only plan at the moment is to have a cup of cinnamon tea with a handsome stranger."
                We talked easily, though not about anything of importance. I knew no more about her after an hour than her name. Yet, I knew I loved her.
"Have you had dinner yet?"
"No. Actually, I haven't eaten all day. I should keep up my strength. I'm eating for two."
                I suppose most men would be scared away at that point. I know Gregg Fischer would have pulled me out of the lounge and driven me home. But something tugged at me. Something more than a  fantasy that I was a knight saving a damsel in distress. This woman had an aura of self-preservation. She didn't need me. Yet, I found her as intoxicating as any elixir.
                "Why not join me and my friend at the restaurant downstairs."
She did. Despite Fischer's loud protests, Joanna and I married two days later. I adopted her daughter, though not of my flesh, a child of my heart. I didn't know about Joanna's addiction until the first time she left us. I found her and admitted her to rehab. All seemed to go well, especially after our boys were born. But she relapsed again and again. The last time she left, I held her note in my hand, my heart sliced by the knowledge she'd not be back.
The intelligent thing would be to let her disappear … what she wanted. But, my mother always said I based my decisions from the heart, not from common sense. Perhaps why God called me into the ministry after Joanna's first relapse.
My fruitless search took me into Washington, D.C. and a street ministry while I pastored a suburban church. Hope waned … and I even thought I might find love again with a woman named Cynthia. Until Joanna found me and called me to her side.
Now, here I stand … after fifteen years, face-to-face with reality. Cancer will  take Joanna away forever. What does God require of me now? I understand and can forgive her addiction. But sometimes a wife's betrayal goes beyond the forgivable –her liaison with Joey Juarez, the worst drug czar in the Capital District.
 I have every right, scripturally and logically to divorce her and move on. Yet, that same voice that called me so many years ago to a woman in white who favored cinnamon tea, calls to me now. "Till death part us."
About Linda: Multi-published and award winning author, Linda Wood Rondeau is a veteran social worker, her published novels examine the complexities of human relationships. Most of Linda's work is contemporary fiction. However, she has published both speculative and non-fiction.  
Her blog, Snark and Sensibility, hosts writers of various genres. She manages a Facebook page, Having the Prime of My Life, a positive look at aging issues. Linda resides in Hagerstown with her husband of forty years. Readers may visit her web site at www.lindarondeau.com. Contact the author on Facebook, Twitter, or Instagram. Signup for Linda's Newsletter and be entered into a quarterly drawing for a free ebook.
About the book – Hosea's Heart:         
How much should a wronged husband forgive?
Aubrey Beaumont has spent the last fifteen years in search of his runaway, drug-addicted wife. Now a respected Silver Spring pastor and chaplain, ready to give up and move on, his life takes unexpected turns when she suddenly contacts him. Terminally ill and having found faith, she begs Aubrey's forgiveness. How can he overlook her past prostitution and liaison with one of Washington's most vicious drug lords?
Grateful for a chance at reconciliation, Joanna Beaumont prays that her seemingly wasted life might serve some purpose in her final days. Perhaps her testimony against her former lover's cartel will bring her the peace she craves. 
Joanna and Aubrey's paths will crisscross the Capital District's underworld where they discover how God weaves threads of failure into tapestries of hope. 
Can't wait for the drawing or afraid you won't win? Get your copy now!  Hosea's Heart – Amazon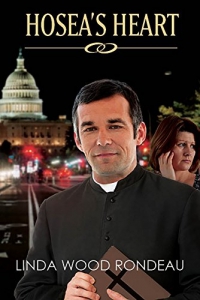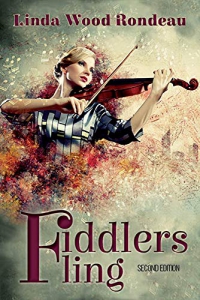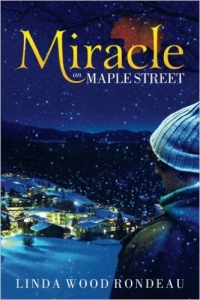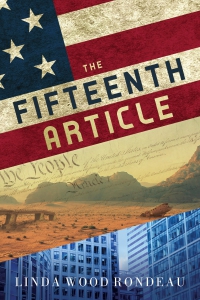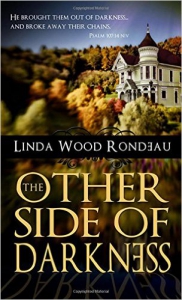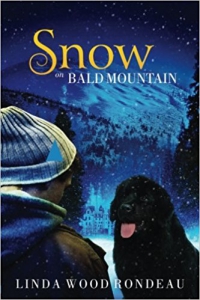 Question for Readers: What would you do if you were Aubrey? How would you advise him?
Come back Jan 18th for Peggy Trotter!